The Socialist Education Project
Socialist education is important for both strengthening the movement and building greater connection and cooperation, and informing effective action.
The Socialist Education Project of the Committees of Correspondence for Democracy and Socialism will sponsor online discussion and resources and in-person programs.  It will produce literature, visual aids and cultural products of value to help create a socialism that both draws upon its history and is relevant to building a twenty-first century socialism.
Everyone is invited to participate!
---
---

Why a Marxist School?
Karl Marx's ideas are a common touchstone for many people working for change.  His historical materialism, his many contributions to political economy and class analysis, all continue to serve his core values–the self-emancipation of the working class and a vision of a classless society.  There are naturally many trends in Marxism that have developed over the years, and new ones are on the rise today.  All of them and others who want to see this project succeed are welcome here. A PDF flyer file for spreading the word is HERE
Changing perspectives of the Jewish left and

progressive community on Israel and Palestine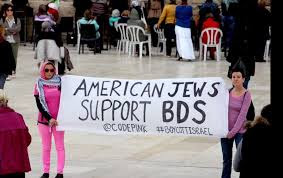 CCDS SOCIALIST EDUCATION PROJECT FOURTH MONDAY DISCUSSIONS
Issues on Palestine and Israel – part 1 of 2 online webinar/discussion series 
Part I: May 27, 9-10:30 pm (eastern time)
The panel will explore the changing response of the US Jewish community to the Israeli occupation and repression of the Palestinian people.  Jewish opinion has evolved from largely supporting Israel to a majority of youth now questioning its policies and engaging in a discussion on Zionism.  Many activists and leaders in the struggle for Palestinian rights are Jewish.  The conversation will highlight the recent charges of "anti-Semitism" leveled against critics of Israeli policies such as Congresswoman Ilan Omar and Angela Davis, and divisions within the Democratic Party.
Speakers:
Ira Grupper
was co-chair of New Jewish Agenda 1989-93.. He is a long time member of CCDS and on the National Coordinating Committee. Ira is a longtime organizer and activist for labor, civil rights, and for those with disabilities.
Rebecca Vilkomerson
 is the executive director, Jewish Voice for Peace..  Rebecca Vilkomerson is also a contributing writer to the anthology RECLAIMING JUDAISM FROM ZIONISM. STORIES OF PERSONAL TRANSFORMATION. (Carolyn L. Karcher, Editor)
Join this discussion
Topic: Changing perspectives of the Jewish left and progressive community on Israel and Palestine
Time: May 27, 2019 9:00 PM Eastern Time (US and Canada)
Join Zoom Meeting
https://zoom.us/j/925043068
One tap mobile
+19294362866,,925043068# US (New York)
+16699006833,,925043068# US (San Jose)
Dial by your location
+1 929 436 2866 US (New York)
+1 669 900 6833 US (San Jose)
Meeting ID: 925 043 068
Find your local number: https://zoom.us/u/an0spDt4e
MARKING THE 100TH ANNIVERSARY OF THE RUSSIAN REVOLUTION
2017 left unity project: A series of programs and discussions: sponsored by Committees of Correspondence for Democracy and Socialism 
 Purpose: to preserve and advance understanding of one of the most important events in both modern world history but especially in the development of the people's and socialist movements for revolution and liberation.